MARC MANGEN SOLO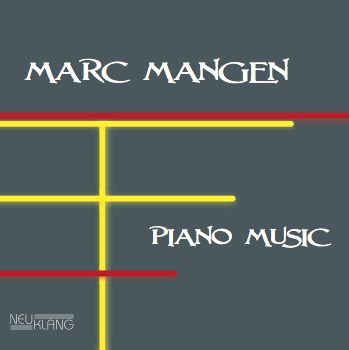 2015: PIANO MUSIC
13 solo piano tunes. Compositions and spontaneous improvisations. Released on NEUKLANG.
➤ place physical order
➤ place digital order
MARC MANGEN TRIO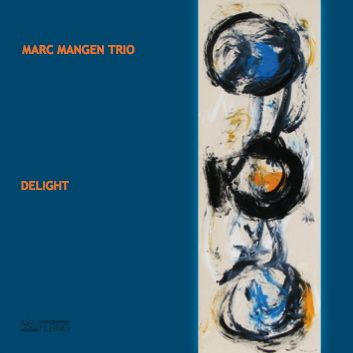 2014: DELIGHT
Live recording with 5 compositions from the previous album, plus 5 great standards. Boris Schmidt on double bass, Niels Engel on drums. Released on NEUKLANG.
➤ place physical order
➤ place digital order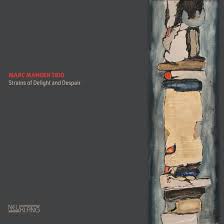 2013: STRAINS OF DELIGHT AND DESPAIR
9 compositions in different moods. Johannes Schaedlich on double bass, Jens Biehl on drums. Available through NEUKLANG.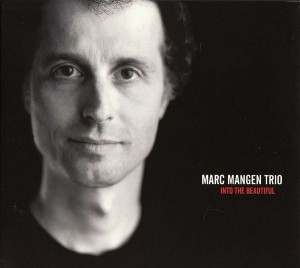 2003: INTO THE BEAUTIFUL
Melodies with new harmonic ideas. Lindsey Horner on double bass, Lieven Venken on drums.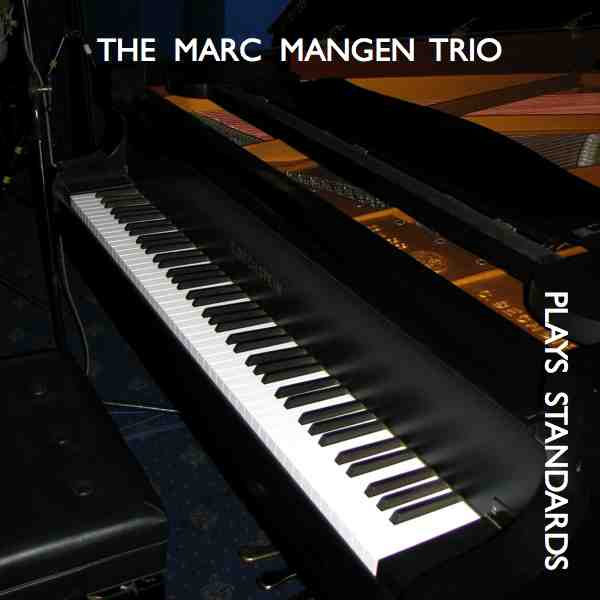 1995: THE MARC MANGEN TRIO PLAYS / THE MARC MANGEN TRIO PLAYS STANDARDS
2 non official recordings with own compositions and standards, Johannes Schaedlich on double bass, Ortwin Feil on drums.
AFRODISAX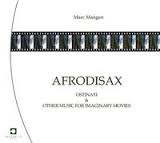 2011: OSTINATI & OTHER MUSIC FOR IMAGINARY MOVIES
3 saxophones doubling on clarinets and flutes, 1 trumpet and 1 french horn plus piano, double bass and drums. Timeless jazz inspired music. 100% accoustic music, meant to induce inner movies. Available through PORTABILE MUSIC TRIER.

1991: LIFE OUT OF BALANCE
4 long compositions with great melodies arranged for 5 horns: 2 trombones and tuba, 3 saxophones doubling on clarinets and flutes. Rhythm section more on the funky side.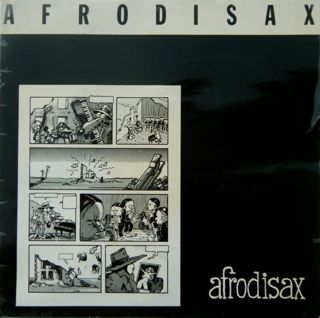 1985: AFRODISAX
5 early compositions arranged for 5 saxophones (sometimes doubling on clarinets) and rhythm section. Each composition is in a different style.
QUETZAL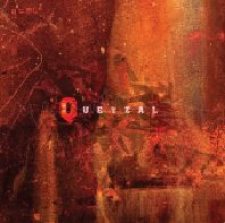 2005: Q = mc2
Compositions by Fred Delplancq, Olivier Stalon and Marc Mangen. Belgian West Coast Funk Jazz with Fender Rhodes, synthesizer sounds and electric bass, exciting saxophone melodies and heavy drum beats by Xavier Rogé.
EMMANUELLE SOMER - MARC MANGEN

2000: ODYSSEY
the result of research in large compositions and odd meters. Lindsey Horner on bass, Jarrod Cagwin (now with Rabih Abouh-Khalil) on drums and percussion.
SIDEMAN WORK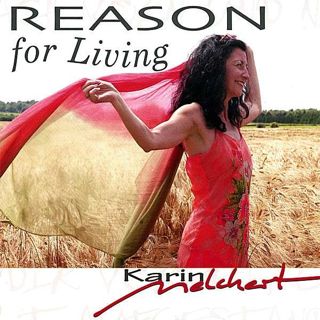 2007: KARIN MELCHERT – REASON FOR LIVING
Karin is a singer-songwriter from Luxembourg.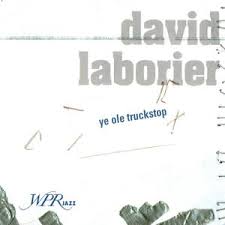 2007: DAVID LABORIER – YE OLE TRUCKSTOP
the second CD of the band, with 2 compositions of mine and 2 by Boris Schmidt.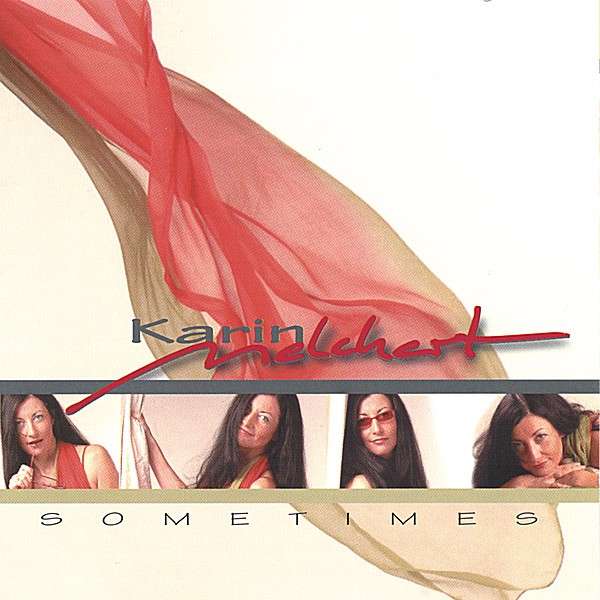 2004: KARIN MELCHERT – SOMETIMES
Pop music with taste.

2004: DAVID LABORIER – TEASE
David is a guitar player from Luxembourg. 9 tunes of his own. Very modern sound.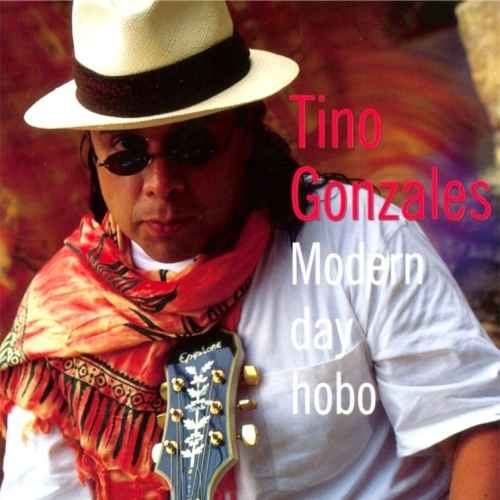 2001: TINO GONZALES – MODERN DAY HOBO
I organized the rhythm section for Tino, played acoustic piano and Fender Rhodes and wrote some of the horn arrangements. Great blues with a latin touch.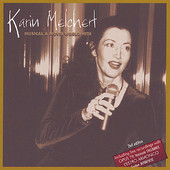 1998: KARIN MELCHERT – MUSICAL & MOVIE WORLD HITS
as the title says.

COMPOSING & ARRANGING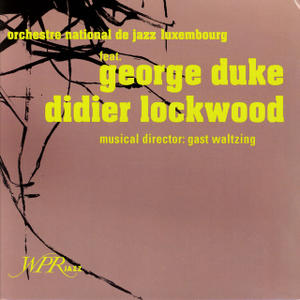 2006: ORCHESTRE NATIONAL DE JAZZ LUXEMBOURG – feat. GEORGE DUKE & DIDIER LOCKWOOD
Didier is the main soloist on my contribution to the album, "Forests Ancient As The Hills".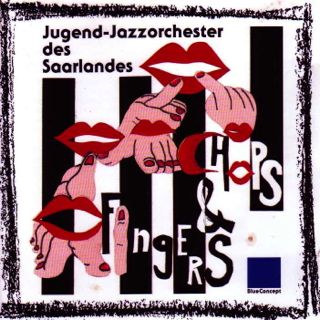 1994: JUGENDJAZZOCHESTER SAARLAND – CHOPS & FINGERS
I contributed one of my compositions arranged for big band, "Moons Rising On A Sunless Sea".
1985: SERGE DOMINI – NOCTURNE
I wrote all the horn arrangements for this French chanson-pop singer.
Get in touch with     me, myself or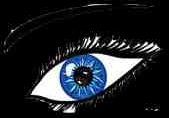 for any queries about my recordings.